You want family pictures, but you don't think your toddler is going to cooperate? Well, I'm here to tell you that it's not only possible. But it's going to be fun!! Seriously.
I just wrapped up editing this dream session, and it was this sweet little family with two three year olds. Yes, you read that correctly… TWO wild, fun, active THREE year olds. And I loved every minute. The secret? The parents and I just let the kids be themselves! I know it can be so hard to just let them go, but kids do pick up on heightened levels of stress. And from my experience, their reaction is typically not positive. Believe me, I hear you, as a parent it is stressful getting your kids to calm down and look at the camera. I also understand most parents want that traditional picture with everyone looking. Nine times out of 10, we'll get it at some point in the shoot. It might not be our first attempt, or even the third, but we typically get it – even if it takes a little magic on my part 😉 But as your photographer, my job is to not only capture the still moments, but to capture life!!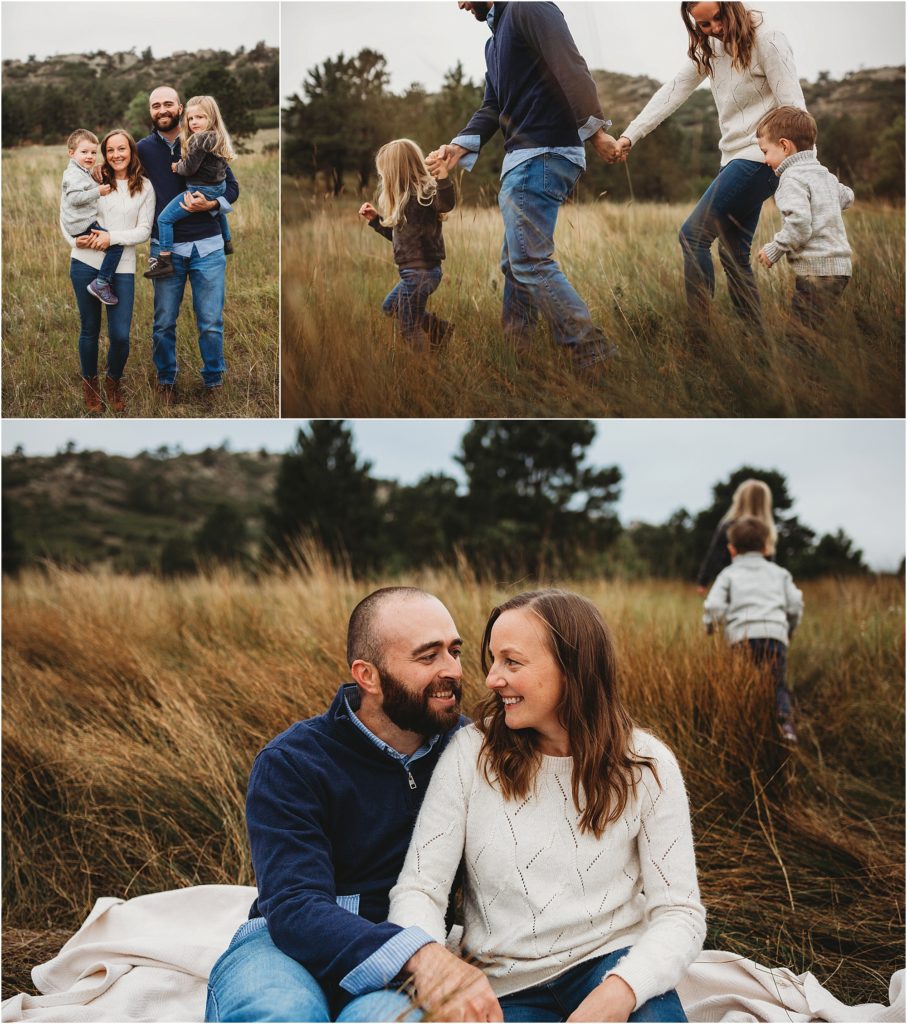 In this session pictured here, we started with a few traditional shots, but then we opened it up for fun. And personally, I think that's where the real beauty unfolded. We let the kids run around, which always provides a nice opportunity for you parents to get some needed portraits of yourselves together and even individually. While I'm talking about that, I just want to take a hot second to plug the importance of individual portraits for you parents. You might think it's silly or unimportant, but your kids will thank you for this one day. Trust me! You might not care about your own portrait, but your spouse and your kids do/will!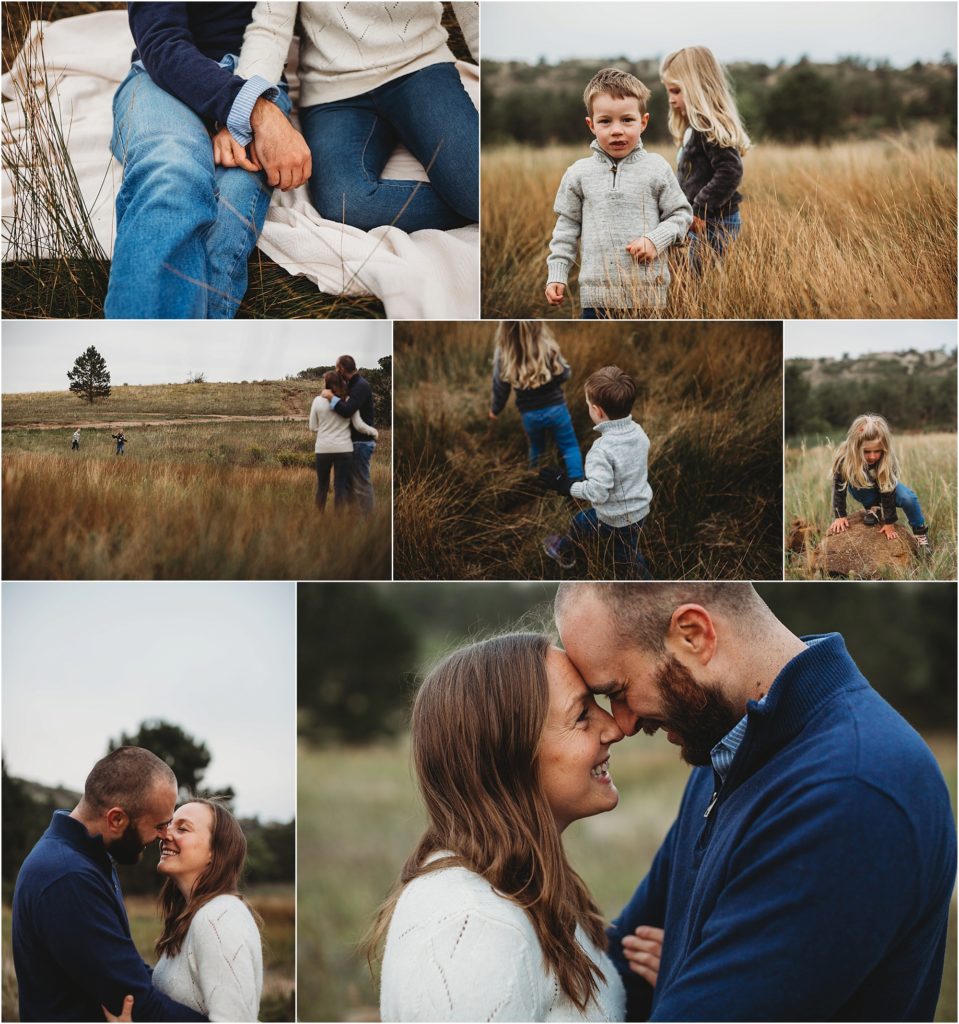 Another great element that we incorporated into this session to make it fun was taking some time to have the family sit and enjoy some hot chocolate together. It was cold on the day of our shoot, and the warm chocolate was just the thing everyone wanted. (If your family session is in the heat, you could easily bring along a cooler with some ice cream sandwiches instead, and of course, we'll be sure to have this be the last thing we do because… well, the mess is inevitable.) In this session here, the kids knew the special treat was coming, so they were excited to come sit down all together. The anticipation of the treat enabled us to get a few shots before bringing out the goods, but those moments of everyone cuddling together and enjoying their chocolate and marshmallows ended up being so sweet and intimate – a real look into the tenderness of family life with toddlers (even if it is sometimes a fleeting tenderness, haha).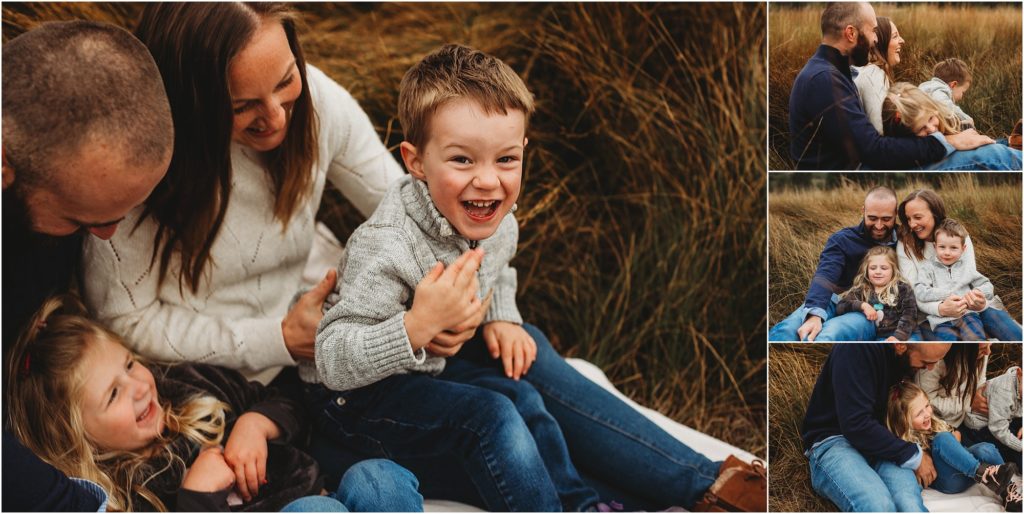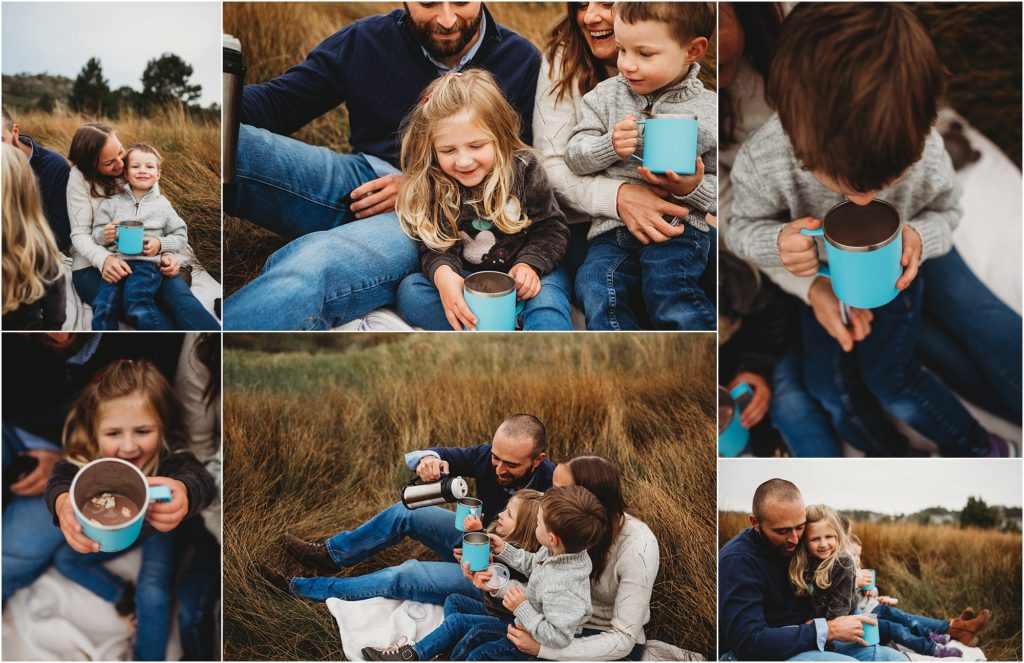 We finished off our time together with a few simple games, keeping everyone happy and moving around. I shot through the entire time we were together and was able to capture smiles, laughter, and connection. Family photos with toddlers is fun, full of adventure, and so worth it!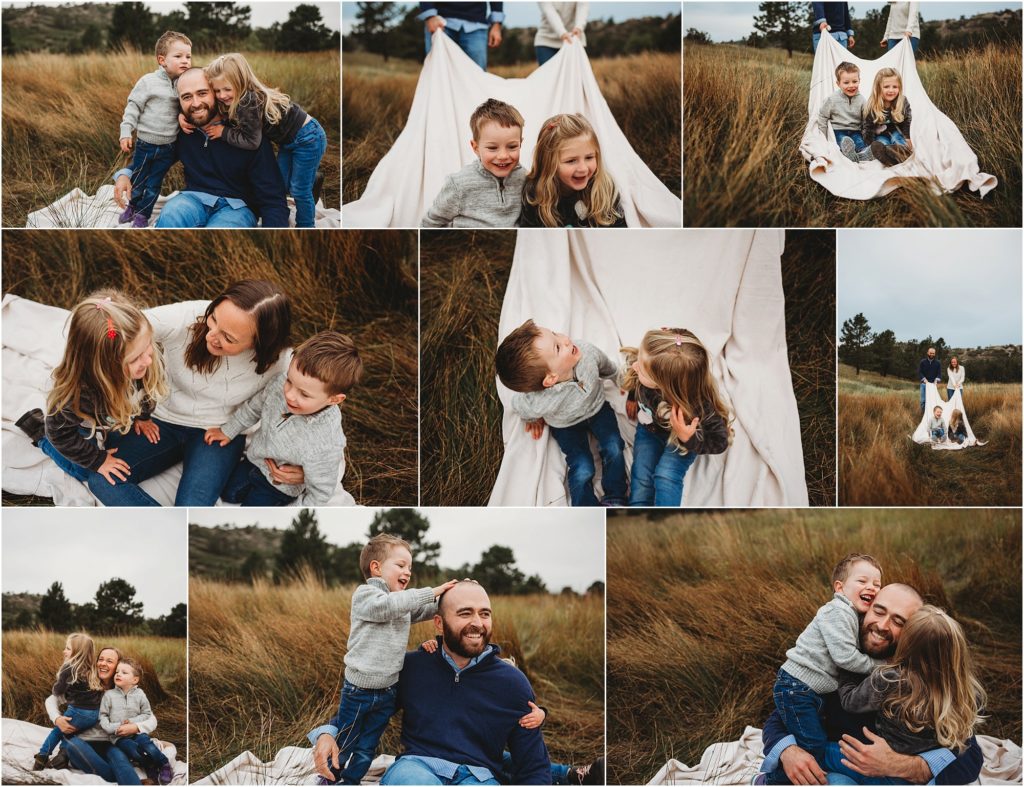 Plus, I have to add this in, you just never know what kind of hilarious things kids will say, making shoots with toddlers some of the most fun. I'm not quite sure how this all unfolded, but when this family was all sitting together, they got to talking about having different names – like what their names would be if not their own. And this little boy, looking straight ahead with not even the slightest smile on his face, whispered, "I want to be called 'Kitty Cat.'" So to you, Kitty Cat, I thank you – thank you for being yourself and letting your natural spirit come out.